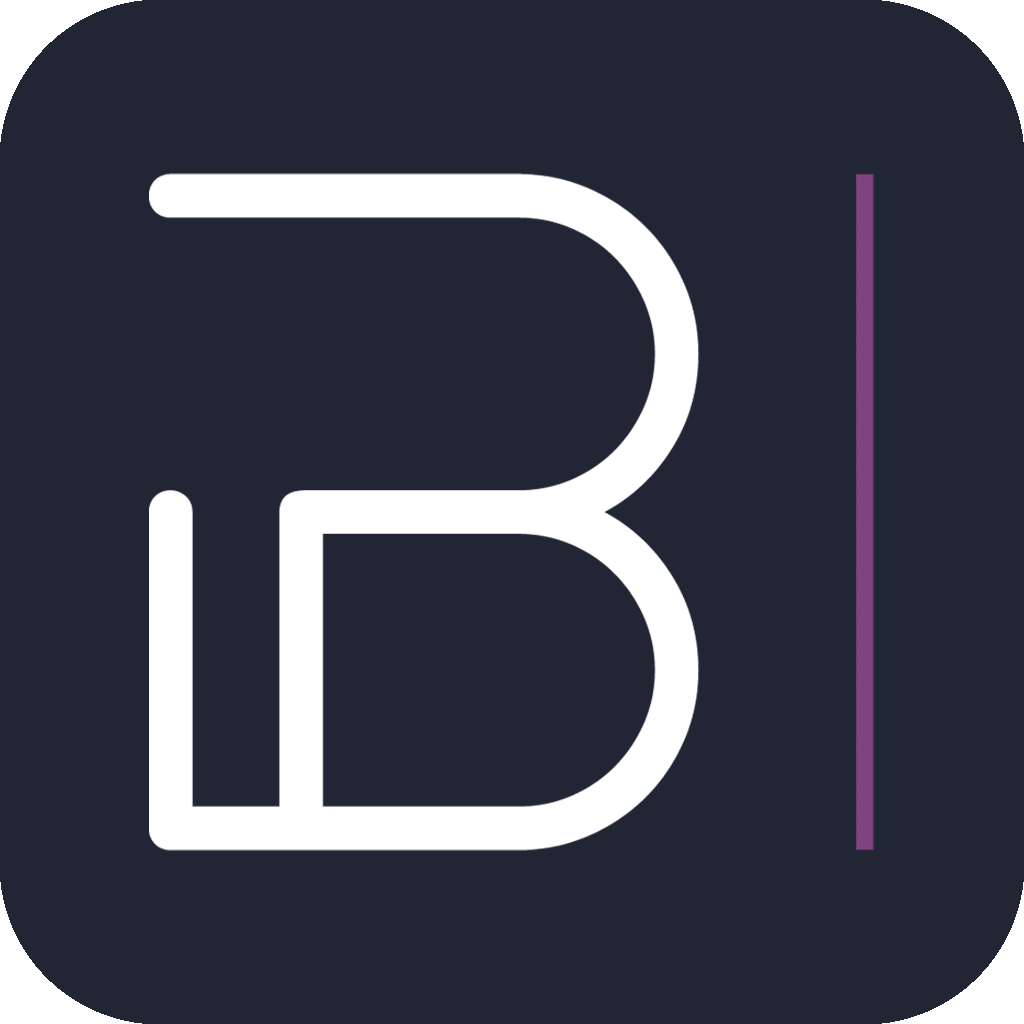 END-USER LICENCE AGREEMENT (EULA)
Last updated: 10 May 2021
1. INTRODUCTION
This End User License Agreement ("EULA") governs the relationship between you (the "User", "End-User" or "You/r") and ByteKast (Pty) Ltd. It explains your rights and obligations with regards to your use of ByteKast ("the App"), and the related technology, software, updates, patches, and upgrades. It also defines how the App and related technology are licensed for your use.

By downloading, installing, accessing, or using the App, you agree to this EULA. If you do not or can not agree, you must not create an account, nor download, install, access or use ByteKast.
2. LICENSE CONDITIONS
2.1 This App, ByteKast, is operated by ByteKast (Pty) Ltd ("we" "us"), a sub-licensee of technologies provided and owned by Everyday Digital (Pty) Ltd ("ED", "Everyday"), the primary licensor.
2.2 ByteKast (Pty) Ltd is operating, selling, and distributing ByteKast (available as a Progressive Web App (PWA), Apple App and/or Android App) as mandated by the Platform licensee ByteKast (Pty) Ltd.
2.3 The licensee, ByteKast (Pty) Ltd, may also provide content and services to you through ByteKast LXP.
2.4 Your end-user license to use the App is:
2.4.1 non-transferable and non-exclusive (in that similar licenses of use are granted to multiple users, and you may not sub-license your rights to use the App);
2.4.2 revocable and limited (meaning that we retain the right to revoke, terminate this license under certain circumstances, and you may only use the App in relation to the intentions set out in this EULA);
2.4.3 conditional in that you are required to comply with this EULA to enjoy the license of use, and
2.4.4 personal (meaning that you are granted a license to install and/or use the App).
2.5 In some cases, the App may be made available through the Apple App Store and/or the Google Play Store ("App Stores"). If you have paid for the App, the App Stores may allow you to request a refund. You will need to contact the App Stores directly should you wish to initiate a refund.
3. DATA PRIVACY
3.1 Your data privacy is important to us, and is protected by personal information or data protection laws that require us to inform you how we store and process your personal data. This EULA should be read in tandem with the relevant Privacy Policies before creating an App Account.
4. TERMS OF USE
4.1 If you are below the age of majority in your jurisdiction, you may only access the App under parental supervision, and/or in restricted mode. If you require consent of a parent/guardian in terms of your jurisdiction, please ask your parent or legal guardian to accept this EULA on your behalf. It is not possible to enter an age below 13 years when signing up on the App.
4.2 This EULA may be updated from time to time. For your convenience, the latest EULA version will be accessible on ByteKast. If you install or otherwise use the App, the latest version of the EULA will apply at the time that you take such action.
4.3 By purchasing, installing, downloading, or accessing the App after the EULA has been updated, you agree to the latest version thereof.
4.4 If you are in breach of any terms contained in this EULA, we may exercise our rights to take appropriate action by either notifying you directly, disabling your account, or by seeking legal remedies.
4.5 The App is provided 'as is' and we make no representations and give no warranties with respect to the maximum extent permitted according to the applicable law.
5. WHAT YOU CAN DO
In return for accepting this EULA (and by installing or using the App you accept) a limited, non-exclusive right and license to install and use the App for your personal, non-commercial use subject to the terms of this EULA (see paragraph 2.5 for License Conditions).

Subject to compliance with the terms in this EULA, you can use the App as follows:
5.1 to access the App on multiple devices;
5.2 to access and/or download upgrades, updates and additional App content that ByteKast (Pty) Ltd may make available from time to time;
5.3 to use and interact with the App in accordance with the terms described in this EULA; ByteKast (Pty) Ltd grants you (and by installing or using the App you accept) a limited, revocable, non-exclusive right and license to install and use the App for your personal, non-commercial use subject to the terms of this EULA. We do not grant you ownership of the App itself.
6. WHAT YOU CANNOT DO
We do not grant you ownership of the App itself. When using the App, you may not do any of the following (including but not limited to):
6.1 in whole or in part reproduce, translate, reverse-engineer, derive source code or algorithms from, modify, adapt, merge, translate, disassemble, decompile, or create derivative works based on or of the App, except where applicable law provides otherwise in which case the product and all end results of such acts shall belong to, vest in and be the exclusive property of Everyday on creation;
6.2 sell, distribute or otherwise transfer copies or reproductions of the App to any third party in any way;
6.3 remove, disable or circumvent any proprietary notices or labels or security and protection technology contained on or within the App;
6.4 otherwise use, copy, transfer, distribute, rent, lease, loan, sell, rent, lease, license, distribute, or otherwise transfer sub-license or deal in the App or any part or interest in it in any manner which is inconsistent with this EULA (except as expressly provided herein); and/or
6.5 copy, reproduce, modify, display, perform, or otherwise use it in a way that is not expressly authorised in this EULA or related agreements.
7. CODE OF CONDUCT
7.1 Uploading, sharing of content or otherwise using the App in ways that are immoral, unethical, racist, hateful, vulgar, offensive, in breach of privacy, illegal, pornographic, sexually offensive, libellous, defamatory, threatening and/or constituting bullying will not be tolerated.
7.2 Uploading of spam content is prohibited. You must not impersonate any person, including without limitation ByteKast (Pty) Ltd staff.
7.3 Where this functionality is available to you, you must act reasonably and fairly when interacting with other App users.
7.4 You must not infringe on the intellectual property rights of third parties by posting, sharing, uploading, submitting, or in any other way making available on or through the App any content protected by copyright, trademarks and any other intellectual property.
7.5 Should any copyright claims be made against content you have shared or uploaded, or should you infringe on the code of conduct put forth in 6.1, ByteKast (Pty) Ltd reserves the right to terminate or suspend your use of the App without you being entitled to claim a refund or compensation.
7.6 We are not responsible for policing or monitoring App activity and content (such as uploads, comments, posts). We do, however, reserve the right to moderate such activities and content to ensure EULA compliance, and to delete any content that has been submitted in breach of this agreement. Where necessary, such proceedings may be initiated together with the App Stores or App distributors (Apple Apple Store and Google Play) and/or with law enforcement authorities. As necessary, we reserve the right to disclose information to the affected third parties and/or relevant authorities.
8. INTELLECTUAL PROPERTY
8.1 The App is made up of technologies, services, copyright, and intellectual property of Everyday Digital.
8.2 Everyday Digital and its directors own all title, ownership rights, source code, and intellectual property. No other license rights shall be created hereunder by implication, estoppel, or otherwise.
8.3 The App is licensed, not sold. Your license confers no title or ownership in the App. All right, title, interest and ownership rights in the App and any copyright, design right, database right, know-how, trade and business names, trade secrets and trademarks (whether registered or unregistered) and any other intellectual property rights in or connected with the App and each part thereof are owned by, belong to and vest in Everyday Digital.
8.4 The App is protected by copyright and other intellectual property laws and treaties.
9. APP STORE TERMS
9.1 The App may be offered either directly or indirectly through third party App Stores such as the Apple App Store and Google Play.
9.2 When installing this App through an App Store, you may be required to have a relevant account with that App Store before you can install it. By installing the App through the App Stores, you will also need to adhere to their terms of use and policies.
9.3 In the event of a conflict between the terms of this EULA and the terms of the Store that you purchased (where applicable) or installed the App from, the App Store's terms shall prevail to the extent of the conflict.
10. APP UPDATES
10.1 ByteKast (Pty) Ltd and/or ByteKast LXP may from time to time provide updates to the App which you may be required to apply before you can continue making full use of the App. App updates could include patches, or upgrades to the App that must be installed in order for optimal and continued use of the App and/or services.
10.2 You hereby consent to ByteKast (Pty) Ltd and/or ByteKast LXP updating the App without notifying you in advance, and that you will apply such updates when required. If you do not have auto-updating enabled on your device, you may need to manually update the App from time to time.
10.3 ByteKast (Pty) Ltd and/or ByteKast LXP may replace, modify, suspend, discontinue, substitute, or limit your access to any feature of the App at any time.
10.4 You hereby acknowledge that your use of the App does not grant you any rights or interest, monetary or otherwise, in any feature of the App.
11. OPERATING SYSTEM REQUIREMENTS
11.1 In order to use the App and/or certain content or functionality of the App, an internet connection is required.
11.2 Minimum operating system requirements will be made available on the ByteKast (Pty) Ltd and/or ByteKast LXP website, support channels, and/or App Store page.
12. LIMITATION OF LIABILITY AND WARRANTY DISCLAIMER
12.1 To the maximum extent permitted by law and except as specifically provided otherwise in this EULA, ByteKast (Pty) Ltd and ByteKast LXP, nor the technology Licensor shall not be liable for any loss of profits or any indirect, incidental, consequential, special, punitive, or exemplary damages arising out of or in connection with your use of the App.
12.1.1 the App is provided "as is" without warranty or guarantee of any kind, either express or implied, including, without limitation, the implied warranties of satisfactory quality, lack of viruses, lack of defects, merchantability, fitness for a particular purpose or non-infringement;
12.1.2 you use and install this App (including any and all content, related materials, services and updates) at your own risk;
12.1.3 ByteKast (Pty) Ltd, ByteKast LXP and its licensors do not warrant that the operation of this App will be uninterrupted, bug or error free or that errors or bugs can be corrected;
12.1.4 ByteKast (Pty) Ltd, ByteKast LXP and its licensors exclude any and all liability for all representations (except those made fraudulently), warranties, conditions and other terms which but for this notice would have effect;
12.1.5 ByteKast (Pty) Ltd, ByteKast LXP and its licensors will not in any event be liable in any way for any consequential loss or damage resulting from the use of or inability to use the App, errors or deficiencies in it, damage to property, lost data, loss of goodwill, computer failure or malfunction, loss of business, loss of information or lost profit, whether caused by negligence or otherwise, even if it has been advised of the possibility of such loss;
12.1.6 ByteKast (Pty) Ltd, ByteKast LXP and its licensors will not be held liable for any damage, injury or loss if caused as a result of your misuse, negligence, or accident, or if you have modified the App (not modified by ByteKast (Pty) Ltd, ByteKast LXP or its licensors) after being installed.
12.2 Although we endeavour to provide a fully functional App and updates, we do not guarantee that bugs or interruptions can be mitigated entirely, or that there may be issues with new devices, old devices, or device operating system updates.
12.3 This EULA shall not limit or exclude any rights you might have as a consumer under applicable law, including without limitation the following:
12.3.1 fraudulent misrepresentation; or
12.3.2 death or personal injury arising caused by negligence of ByteKast (Pty) Ltd, ByteKast LXP or its licensors.
12.4 We can not guarantee that your data will always be backed up, and it is recommended that you back-up any data you upload to the App.
12.5 The App may not meet your individual requirements or preferences.
12.6 Other than as set out in paragraph 12.2 or where our liability cannot be limited by applicable law, ByteKast (Pty) Ltd's overall liability to you is limited to the price you paid for the App.
13. TERMINATION
13.1 You may terminate this EULA by deleting the App from your device(s). The license to use will automatically terminate upon deletion, and you may no longer exercise any of the rights granted to you by the license.
13.2 In the event that you breach any of the terms and conditions of this EULA (and without limiting any other rights of ByteKast (Pty) Ltd), we reserve the right to terminate this agreement and your license to use the App.
13.3 Except as expressly stated otherwise herein or to the extent required by law, all payments and fees are non-refundable unless otherwise agreed with ByteKast (Pty) Ltd.
13.4 Sections 12 and 15 will survive any termination of this Agreement.
14. APPLICABLE LAW
14.1 To the maximum extent permitted by the law applicable in the country in which you obtain or use the App, the App and this EULA are governed by and construed in accordance with the laws of South Africa.
14.2 To the maximum extent permitted by the applicable law, the South African courts shall have exclusive jurisdiction to hear any claims, disputes or proceedings about or in connection with this EULA or the App.
15. SEVERABILITY
15.1 If any section or all of this EULA is found invalid, unenforceable, or illegal, and shall only be enforced only to the furthest extent possible under applicable law, the provision will be severed and the rest of the agreement shall be valid and remain in full effect.
16. GENERAL
16.1 This EULA does not affect any legal rights you may have under the law of your jurisdiction that cannot be excluded or limited.
16.2 In the event of a company restructure, assignment or a sale, ByteKast (Pty) Ltd, ByteKast LXP and/or the Licensor may transfer rights and obligations under this EULA to another organisation. If this happens you will be notified and we will ensure that your rights under the EULA are unaffected. You may not transfer your rights under this EULA.
16.3 A delay in enforcing our rights under this EULA immediately does not forego our right to do so at a later stage.
17. CONTACT INFORMATION
BYTEKAST (PTY) LTD
https://bytekast.co.za/
frank@bytekast.io

THE LICENSOR: EVERYDAY DIGITAL (PTY) LTD
http://www.everydaydigital.co.za
hello@everydaydigital.co.za