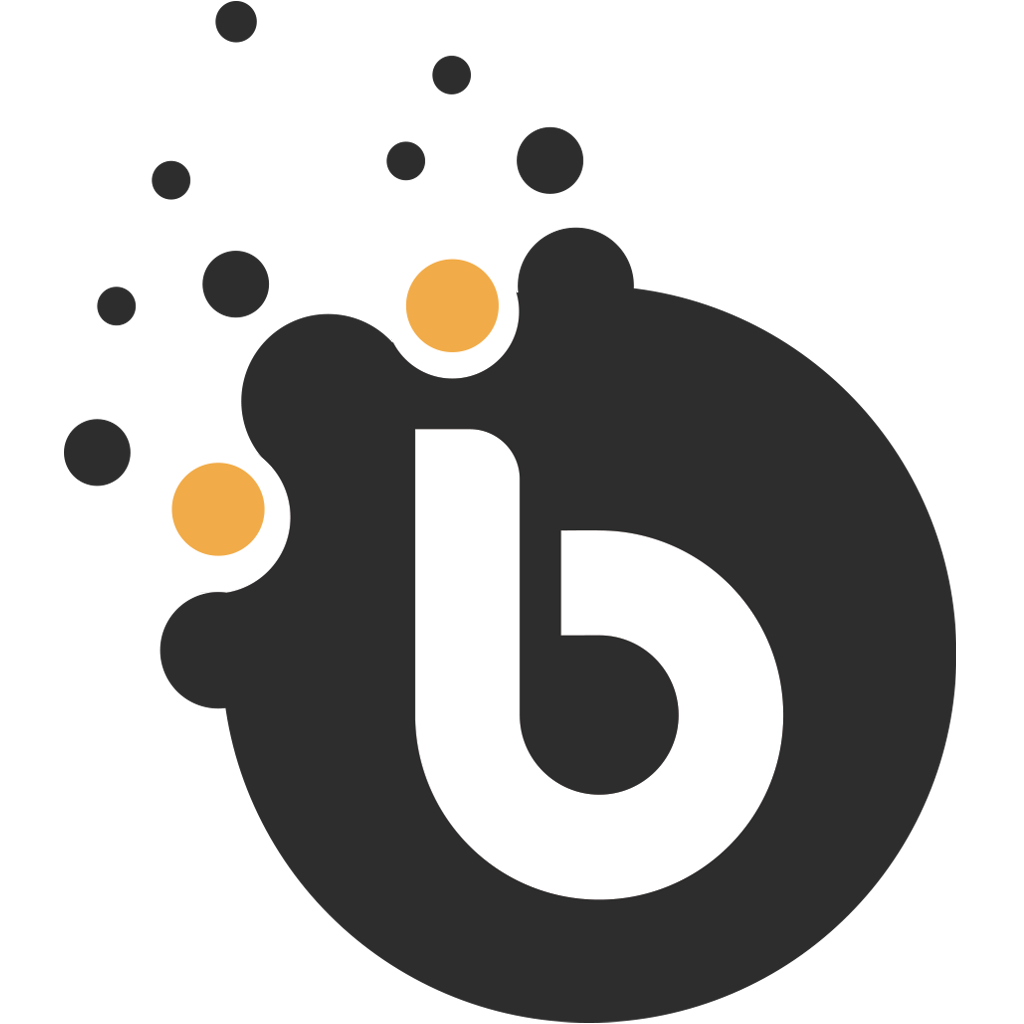 PRIVACY POLICY
Last updated on 18 May 2021
1. SUMMARY
We collect and process data to deliver services to our App and Platform Users. When your App Account is created, you can manage your privacy settings and access transparent information about how and why we store your data.
Because we use licensed technology, you may also regard the privacy policy of our Licensor. For details on how and why we collect and process your data, please have a look at section 6.
2. OUR PRIVACY POLICY
We are ByteKast (Pty) Ltd ("we") - a mandated Licensee and primary operator of ByteKast LXP.
ByteKast LXP (the "Platform") is built using technologies provided by and owned by Everyday Digital (Pty) Ltd.
You are a User ("you", "User") of ByteKast LXP. Your confidentiality and the security of your personal information is important to us - it is our responsibility to protect your privacy. We aim for a privacy-by-design approach to achieve a high standard of compliance, transparency, and accountability.
This Privacy Policy describes how we collect, use, store, process, and disclose your personal data (data that can be used to identify you) when you access, or make use of ByteKast LXP, related products and technology, services, websites, and applications ("services") that we offer directly or through a mandated provider of our Platform.
Having its jurisdiction in South Africa, ByteKast (Pty) Ltd complies with the provisions of the Protection of Personal Information Act (POPIA), 4 of 2013 ("the Act"), but is also informed by the General Data Protection Regulation ("GDPR"); this represents ByteKast (Pty) Ltd's commitment to complying with obligations arising under the Act as well as the regulations contained in the GDPR.
3. DEFINITIONS AND CONTEXT
3.1 "User" or "you" encompasses anyone accessing or using ByteKast LXP and related Apps;
3.2 "Data" means the sum of all information we collect and store through your use of ByteKast LXP;
3.3 "Licensor" is Everyday Digital Pty (Ltd) ("we", "ED"), the primary Licensor of its technology;
3.4 "Licensee" is ByteKast (Pty) Ltd ("we", "us") a mandated provider of a Platform built on the Licensor's technology, who may appoint Sub-Licensees of its Platform;
3.5 "Technology" means proprietary technology, frameworks, software, Apps, and Platforms, and related services and processes, as developed by ED;
3.6 "App" means any applications created using our technology, which may be made available to Users through a mandated Licensee, Sub-Licensee, or directly through ED;
3.7 "Platform" is ByteKast LXP - an iteration of the Licensor's technology;
3.8 "Account" means a User's account on the Platform or on a related App. Accounts contain personal information and data that may be required to make use of ByteKast LXP.
3.9 "Controller" or "Data Controller" means the technology Licensor, and/or Licensee(s), and/or Sub-Licensee(s);
3.10 "Processor" or "Data Processor" means anyone who has access to your personal information through ByteKast LXP and/or is processing such personal information in connection with the use of ByteKast LXP.
3.11 "Processing" of personal data can be defined as including any operation or set of operations performed upon personal data or sets of personal data, whether or not by automated means, such as collection, recording, organisation, structuring, storage, adaptation or alteration, retrieval, consultation, use, disclosure by transmission, dissemination or otherwise making available, alignment or combination, restriction, erasure, or destruction;
3.12 "Appointed Provider" is a User who has been appointed as a third-party service provider by a Controller and thus given limited or full permission to access, view, and process personal information of Users. Appointed Providers may offer services such as support, administration, integrations, and content development.
4. DATA COLLECTING AND PROCESSING
We collect information about Platform Account Users, App Account Users, and website visitors for different reasons. We act as both a "Data Controller" (when we collect your personal data ourselves when you register a Platform Account with us and/or a Licensee) and as a "Data Processor" (when we need to provide support or process data for reasons described herein).
4.1 We process your personal data depending on what type of Account you hold and in order to provide related, legitimate services to you.
4.1.1 If you yourself have a Platform Account, you can make use of backend tools, and create and publish content to Platform Apps. The end-users of those Apps (App Account holders) will provide you with their personal data, which you can access and process depending on your access permissions. As a Platform Account holder, you also provide us with your own personal data.
4.1.2 If you are an App end-user, you created an App Account on a Platform. As such, you may complete forms or applications, engage with the app content, and submit or upload content to the App. Your interaction and logs may be stored as you use the App. You are a "Data Subject" since you are providing your personal data to us for Processing.
4.1.3 You may be a visitor to our website – you don't have a Platform Account or App Account, but you have landed on our website. In this case, we will only collect personal data about you if you have either consented to our collection of your personal data, or it is in our legitimate business interest to do so. For example, where you have made an enquiry of us, contacted us, or submitted a form.
5. DATA WE COLLECT AND WHY WE COLLECT IT
We collect account and profile information, such as personal and contact data, as well as location (optional) and functional data such as security, debugging, cookie, and notification data.
5.1 Personal and contact information collected, includes:
5.1.1 your first and last name(s);
5.1.2 your email address;
5.1.3 a password that you provide (encrypted and never known to us);
5.1.4 a mobile number;
5.1.5 your date of birth;
5.2 Purposes of collecting personal and contact information:
5.2.1 your email address and mobile may be used for you to create an account, to verify your account, and/or to send authentication codes, and/or to communicate with you in relation to access to and/or use of ByteKast LXP and/or other services;
5.2.2 your date of birth is required to mitigate minors from creating an Account;
5.2.3 the sum of your personal details stored in your App Account are processed to deliver functionality, personalisation, support, analytics, integrations, and services;
5.3 Analytical and functional information that may be collected, includes:
5.3.1 Device Location (precise, and coarse - to the nearest city)
5.3.2 Essential usage data and session cookies
5.3.3 Security data
5.3.4 Debug data
5.3.5 Content
5.4 Purposes for collecting analytical and functional information are necessary to ensure the secure and error-free delivery of the Platform, and also to allow the Platform administrator to understand and manage their Users. Cookies, (files with small amounts of data sent to your device from a server and stored on your device's hard drive), sessions, and logs to collect certain additional information, such as a User's IP address, GPS location, URL information, operating system, and browser details are all used for purposes of monitoring security, performance, and/or diagnostic events across ByteKast LXP.
5.4.1 Location data is used for personalisation, analytics, location-specific activities and check-ins, and other functionality that relies on your location being enabled. You may choose to link your coarse location to your profile so that your name and city location would be visible when your profile is viewed, or you can choose to hide your location when your profile is viewed;
5.4.2 Cookies and usage data help are required for an App and its services to function correctly;
5.4.3 Security data is required to record security logs, protect your account and secure Apps;
5.4.4 Debug data is required to ensure correct functionality of an App and its services, and to resolve service and App issues.
5.4.5 Content includes any information that has been submitted, created, published, stored, or otherwise uploaded using ByteKast LXP.
5.5 Notifications that may be sent to you, and their purpose:
Required notifications needed for features and services, such as alerts and account announcements.
Other notifications are optional, allowing you to receive update notifications and alerts from ByteKast LXP, our Sub-Licensees, and Appointed Providers.
5.6 Other reasons and purposes for processing your data, include:
5.6.1 to provide User support in relation to ByteKast LXP and to assist in diagnosing network congestions and problems with ED's server(s) and otherwise to assist in the administration and delivery of ByteKast LXP to Users thereof;
5.6.2 to perform data analytics;
5.6.3 to make use of data analytics and personal data to deliver more suitable content, services and support to users;
5.6.4 to conduct marketing and sales activities where such consent has been explicit;
5.6.5 to operate, evaluate and improve ED's business;
5.6.6 to verify a user's identity and protect against and prevent fraud and other unlawful activity, unauthorised transactions, claims, and other liabilities and manage risk exposure and quality; and
5.6.7 in connection with any legal proceedings.
5.7 Cookies and purposes for processing your data, include:
5.7.1 Cookies are small text files storing analytics and functional settings
5.6.7 ByteKast LXP uses essential first-party cookies which are collected when you use our Platform, Apps, websites, services. These cookies may be used for functional, analytical, and diagnostic purposes throughout the Users' experience.
6. WHAT WE DO NOT COLLECT
6.1 We do not collect sensitive data in the following special categories:
6.1.1 race;
6.1.2 ethnic origin;
6.1.3 political opinions;
6.1.4 religious or philosophical beliefs;
6.1.5 trade union membership;
6.1.6 genetic data;
6.1.7 biometric data (where this is used for identification purposes);
6.1.8 health data; or
6.1.9 sex life/sexual orientation.
7. HOW WE DELIVER TRANSPARENCY
As an App Account User, you may view and export a current list of the Appointed Providers who have accessed your personal data in your App account, under "Request Data". Here you may see:
7.1 how your data has been processed, and how it is seen by the Licensee, its Sub-Licensees, and Appointed Providers;
7.2 a list of the organisations that have viewed and/or processed your profile data;
7.3 a list of the Platform Apps you have engaged with;
7.4 a list of your recorded data logs;
7.5 a digital paper trail of where your data may have been made accessible to Appointed Providers outside of the Platform;
7.6 external data that has been sourced and linked to your profile; and
7.7 any media files or content you may have directly uploaded to an App or a Platform.
8. DATA TRANSFER
In order to store your personal data, provide customer support, perform back-office functions, fraud prevention tasks, or provide services to you, we may need to allow our staff, suppliers, service partners, and Licensees (who may be located or whose resources may be located in a country other than your country of residence) to access the personal data that you have supplied.
8.1 The sharing of personal information may necessitate the transfer of User information across foreign borders..
8.2 Any transfers may be necessary so that we can perform contractual obligations and also to deliver the services.
8.3 We will ensure that jurisdictions to which information is transferred or stored have adequate levels of protection with regards to the protection of personal information or data legislation.
8.4 By providing your personal data you are explicitly consenting to the international transfer and processing of such data under this Privacy Policy, in full and informed knowledge of the risks associated with such transfers and processing.
9. RECIPIENTS OF DATA: HOW YOUR DATA MAY BE SHARED
The categories of recipients to whom the personal data have been or will be disclosed:
9.1 Our internal support team, administrative team, and development team may access all Platform Account User information, but not for the purpose of distributing such information except for allowable purposes.
9.2 Users who have a Platform Account may have access to your personal details and data in the form of analytics and reporting.
9.3 Appointed Providers are third-party suppliers of services who were either appointed by ourselves, or by Controllers such as our Licensees and/or their Sub-Licensees. Such Appointed Providers will have access to your personal details and data in the form of, for example, analytics, API data, exporting, and reporting, with appropriate consent based on the Processor's jurisdiction.
9.4 Our Licensees have access to personal data of their Platform and App customers, and may also make use of API and integrations to process data within the scope of their services.
9.5 Personal information may be disclosed by ED in instances where ED is required by law or court order to disclose such information or if the disclosure of such information is, in ED's sole discretion, necessary to protect its rights.
9.6 The Processor may not disclose, sell, sub-license or otherwise transfer the data of any User to any third party without appropriate consent (based on the jurisdiction) from the said User(s).
9.7 These parties may change in the future and we will update this Privacy Policy when such changes take place.
10. SAFETY OF MINORS
10.1 Our services are not offered to any persons who are minors, being persons under the age of 13, or the age designated for minors as determined by the laws of the specific jurisdiction in which our services are being accessed.
10.2 It is not possible to enter an age below 13 years when creating an App Account.
10.3 If you are below the age of majority in your jurisdiction, you may only access ByteKast LXP under parental supervision, and/or in restricted mode.
10.4 If you require the consent of a parent/guardian in terms of your jurisdiction, please ask your parent or legal guardian to review this Privacy Policy on your behalf.
10.5 As our services are not offered to minors, we do not intentionally collect any personal data on any person who is a minor. If we become aware that we have collected such data, it will be deleted, irrevocably.
11. SECURITY
11.1 ED understands the value of your personal information and therefore, takes all reasonable steps to safeguard such personal information from unauthorised access or use, misuse, loss or interference and will, on an ongoing basis, review its security controls and related processes to ensure the continued integrity and confidentiality of your personal information. The same standards are imposed upon third-parties to whom your personal information is shared by ED to ensure that they likewise maintain the integrity and confidentiality of such personal information.
11.2 We have implemented security measures to protect the security of your personal data.
11.3 We regularly review security and privacy practices to ensure our systems and services are secure. While we cannot guarantee that loss, misuse or alteration of data will not occur, we use all reasonable efforts to prevent this.
11.4 It is important for you to guard against unauthorised access to your personal data by maintaining strong passwords and protecting against the unauthorised use of your own account, computer, or device.
12. YOUR RIGHTS
12.1 You may withdraw your consent at any time by contacting us using the contact information contained in this policy. However, this may affect or limit your ability to use our services.
12.2 When you cease to use ByteKast LXP, delete your Account, or notify us that you withdraw consent, you withdraw your consent to our collection and processing of your personal data.
12.3 When you do not exercise your right to be forgotten, we will retain your data for research and reference purposes in the interest of product optimisation and legacy functionality, for as long as you may have a relationship with us. However, we may keep your information after this relationship for the following legitimate reasons: any questions or queries you have for us or for any fraud or legislative requirements.
12.4 With regards to deleting or editing your personal data:
12.4.1 Only you - as the Data Subject - may edit your App Account details.
12.4.2 Upon request sent to the Controller and relevant Processor(s), your personal data (including processed data) of the data subject may be rectified or erased.
12.5 You have the right to lodge a complaint with a Processor.
13. GOVERNING LAW
13.1 This Privacy Policy or any dispute or claim arising from this Privacy Policy is governed by South African Law.
13.2 If any provision of this Privacy Policy is judged to be illegal, void, or unenforceable due to applicable law or by order of a court of a competent jurisdiction, it shall be deemed deleted and the continuation in full force and effect of the remainder of the provisions will not be prejudiced.
14. CHANGES TO THIS PRIVACY POLICY
We reserve the right to update, change, or modify this Privacy Policy from time to time.
Any changes or modifications, additions, or deletions will become effective immediately upon notice to you which may be given by any means, including on ByteKast LXP's website, by email, in-app, or via the respective Sub-Licensee(s). Your access to and/or use of ByteKast LXP thereafter shall be deemed to constitute your acceptance of the changes, modifications, additions, or deletions to this Privacy Policy.
15. CONTACT DETAILS
If you have any requests concerning your personal data, we must acknowledge your request. Please contact ByteKast LXP.
THE LICENSEE: BYTEKAST (PTY) LTD
https://bytekast.co.za/
frank@bytekast.io

If you are of the opinion that ByteKast LXP has misused or not protected your personal information in terms of this Privacy Policy or the appropriate protection of personal information law, please contact us and send your complaint to the email address provided above.